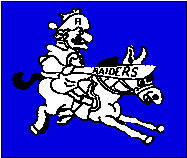 ---
Raider Boys Tennis
Team History and Awards
Raider MVPS Raider Tennis Boys State Champions Raider Team Records/History
South Dakota Team and Flight 1 Champions
------------------------------------------------------------------------------------------------------------------------------------------------------
2015 Raider Boys' Tennis
2015 Schedule Varsity Junior Varsity
2014 Raiders Boys' Tennis
2014 Schedule Varsity Junior Varsity
2014 Rapid City Invite Score sheet Brackets: Doubles Singles
2014 Team Dinners
--------------------------------------------------------------------------------------------
2013 Raider Boys' Tennis
2013 Boys' Varsity Schedule and Results 2013 Raider Boys' JV Schedule and Results
2013 Tennis News April 4
2013 Team Dinners
2013 Boys' Final Regular Season Rankings May 12
2013 Rapid City Invitational Info Doubles Singles
Doubles Score Sheet Singles Score Sheet
2013 Raider Boys' Stats and Records
____________________________________________________________________________________________
2012 Raider Boys' Tennis
2012 Raider Boys' Schedule and Results 2012 Raider Boys' JV Schedule and Results
2012 Rapid City Invitational- Info
Varsity Brackets: Doubles Singles
Scoresheets: Doubles Singles and overall
Raider Middle School Matches: April 19 at Pierre MS May 1 vs. Gillette MS
2012 Raider Boys Challenge Matches
2012 Raider Boys' Stats and Records
2011 Raiders' Boys' Tennis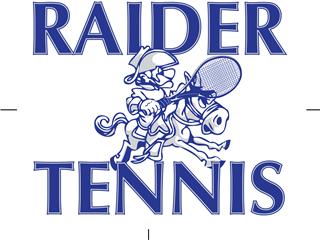 2011 Raiders Boys' Tennis Roster
2011 Raider Boys' Schedule/Results 2011 JV Schedule/Results
2011 Raider Boys' Challenge Match Results
2011 RC Invitational Info Brackets: Varsity JV
2011 Raiders Boys Stats and Records
-------------------------------------------------------------------------------------------------------------------------
2010 Varsity Schedule and Results 2010 JV Schedule and Results
2010 Rapid City Invitational Results Varsity JV
2010 Challenge Results and Ladder Board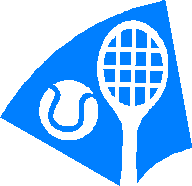 2010 Boys' Greater Dakota Conference Info
2010 Boys' State Schedule and Info
Pre-Season Outlook
Issue 1:
The 2010 Raider Boys hope to close the gap on the 2009 State Champions, the Sioux Falls O'Gorman Knights, but the Raiders know it will be tough task as the Knights are loaded and deep. The 2009 runner-up Raiders will be without Billy Paluch, the All-time winningest player in SD boys tennis history who graduated and is playing tennis at Creighton University in Omaha, Nebraska and also Cody Eslinger.
The 2010 Raiders return five varsity players highlighted by arguably the best player in the history of the state, Jack Hamburg. Hamburg, a junior, has only lost one singles match in his high school career and is looking to win his first #1 singles title after playing #2 the last three years. The #2-#6 singles spots will be tough battle between James Ferrier (#3 in 2009), Mike Salkowski (#4 in 2009), Kyle Rohrbach (#5 in 2009), Stephen Tibbles (#6 in 2009), Scott Ferrier (#7 in 2009), and a host of other talented players. Mark DiMaria, Tyler Joyal, Alex Schone, Sam Ellison, and middle schoolers Chuck Tang and Connor Siek seem to be the frontrunners to challenge for a varsity traveling team spot, but Coach Olson added, "You never know who worked the hardest to improve their game. Someone could come out of the blue!"
"Doubles is always the key," said Coach Jason Olson. "They are worth so many points. I am not sure what we will do this year. We could have three new teams." Jack Hamburg played with Billy Paluch the last three years, but a number of players could be paired with Hamburg in 2010. The rest of the teams will fall into place after the #1 team in set according to Olson. Stephen Tibbles and James Ferrier are the leading candidates to team up with Hamburg. "We have quite a few guys who could end up playing #3 doubles. James or Kyle will probably end up playing #2, but doubles chemistry is always tough."
Midseason
Issue 2:
--------------------------------------------------------------------------------------------------------------------
2009 Raiders' Boys Tennis
The Raiders are hoping for a successful 2009 campaign, but realize they will not be the favorites after losing Gib Moyle and JJ Shultz (click on link for stats) to graduation. "They were two of the most successful players in the history of Stevens' tennis. Replacing them is impossible," said Raider Coach Jason Olson. The Raiders will still be strong as they return four of their varsity players from their 2008 state championship team.
Billy Paluch, Jack Hamburg, Stephen Tibbles, and Cody Eslinger all return in 2009 to give the Raiders a solid team. They return the two best players in the state in Billy Paluch and Jack Hamburg who have both won three singles titles in a row. They have also teamed up to win back to back flight 1 doubles titles. They also return Stephen Tibbles (6th at flight 5 singles) and Cody Eslinger (5th at flight 6 singles) who teamed up to take 4th in 3rd flight doubles in 2008. "Cody and Stephen came up huge at state in doubles. Getting to the semis and playing the way they did was very important to our team winning the title," expressed senior, Billy Paluch.
The Raiders will be looking to try to replace Moyle and Shultz from their talented JV squad, but they also got some help when sophomore Kyle Rohrbach transferred from St. Thomas More. "Kyle will help us a ton. He is a strong player who works his tail off!" said Coach Olson. The Raiders have many players who could play varsity in 2009 and the competition should be fierce for the final spots.
No one will feel sorry for the Raiders who have dominated the state the last three years going 63-0 in duals and winning back to back to back state titles. The Sioux Falls O'Gorman Knights are the favorites going in to 2009 and their Coach, Don Barnes feels it might be their time as their return six varsity players. SF Lincoln, SF Roosevelt, Aberdeen Central, and Watertown will also be contenders.
(see link for SF O'Gorman outlook- www.sfcss.org/OGHS.cfm?ContentID=300)
The 2006 and 2007 Raiders dominated the state by winning back to back titles with little difficulty, but the 2008 team made it a three-peat in dramatic fashion. The Raiders were trailing going into the final day of action, but were able to overtake the SFO Knights by sweeping flights 1-4 singles and 1 and 2 doubles. The biggest match of the tournament might have been Friday night when the Raiders undefeated #2 doubles team of Gib Moyle and JJ Shultz came back from a set down to defeat the #2 SFO team in the semi-finals. "It was a 40 point swing and probably even more because whoever won this match would be the favorite to win it all," said Raider Assistant Coach, Jeff Richardt. Even with that win, the Raider still needed to win just about every match on Saturday to capture their 3rd straight title.
At the Boys' State Tournament the last three years the Raiders went 34-2 in 2006, 35-1 matches in 2007, and 32-5 in 2008 for a total record of 101-8. The Raiders have also gone 63-0 in duals during this time. Overall the Raiders have a 64 match winning streak going into 2009.
2009 Boys' Varsity Schedule 2009 JV Schedule
2009 Ladder and Challenge Match results
2009 Boys' Roster
2008 Varsity Schedule 2008 JV Schedule
04/18/2015
Jason Olson
5005 Galena Dr
Rapid City SD, 57702
(605) 716-6965
To email Coach Olson= yankeejko@hotmail.com
Jason Olson
Last Updated February 3rd, 2006